LA FINE DI UN'ERA-THE END OF AN ERA (2015) 3'51"-133′ click to view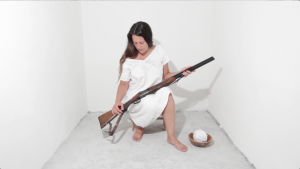 What is violence? We all have a nearby or distant rifle to deal with. But how?
I come from a family of violent men. This is the rifle my father inherited from his father. Now that they have passed, ironically it is mine.
L'INSOPPORTABILE CONTRADDIZIONE-THE UNBEARABLE CONTRADICTION   19-22 April 2016    100 km on foot against pollution in Italy's heel
I pushed a hospital gurney for 100 km across Italy's heel, from the Adriatic to the Ionian coast of the region called Puglia, to show the unbearable contradiction (hence the title) between the breathtaking natural landscape and the invisible health threat caused by mismanaged industries and illegally buried toxic waste. My journey was welcomed by spontaneous gatherings of citizens inspired to collectively take action against the pollution that is causing a dramatic surge in cancer rates.
Photo&video: Federica Antonelli, Rossella Granata                                                       Press: Rossella Granata   Logistics: Betty Locane   Scenography: Dario Rizzello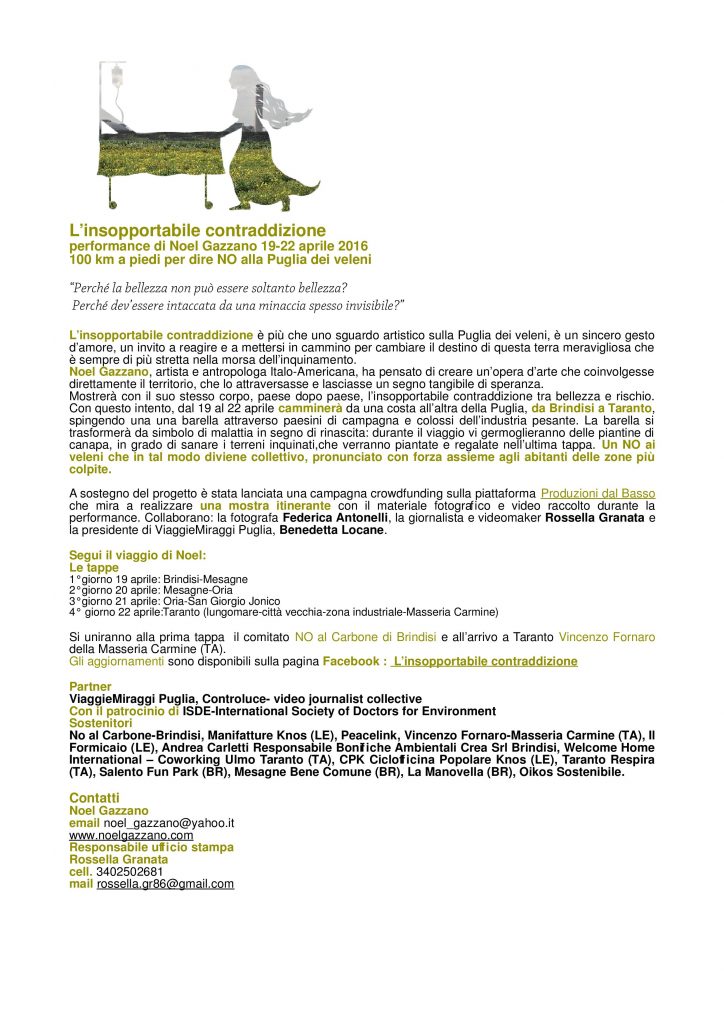 TERRA MIA IO SONO TUA. Video, 5'47"
My voice guides the audience through the interior journey that led me to developing this performance. With original footage from the 100km.
INTERVIEWS WITH ITALIAN TELEVISION (click to watch)